Irish Roofers Clontarf
Irish Roofers are professional roofers in Clontarf, a local and dependable roofing contractor. Irish roofers are Dublin based roofing contractors providing specialised roofing in the Clontarf area. We bring years of experience in superior roofing, from general roof repairs, chimney repairs, new roof builds, and everything else in between, we are here to sort all your roofing needs. We specialise in flat roofs and asphalt roofs. Our main goal is to provide quality workmanship and real value for your money. We provide a fully qualified, friendly, and skilled service all at very affordable prices. All our new roof builds come with a full 30 years guarantee. For any roof repairs, you get a 10-year guarantee.
Our team are highly trained to perform everything from the simplest roofing repairs to large scale projects. Whether it is a small or big job, our experienced and reliable roofers will assess the situation, provide a solution to you, and bring only the best workmanship on your roof. We promise a reliable, fast, and efficient roofing service for commercial and residential needs throughout the Clontarf area.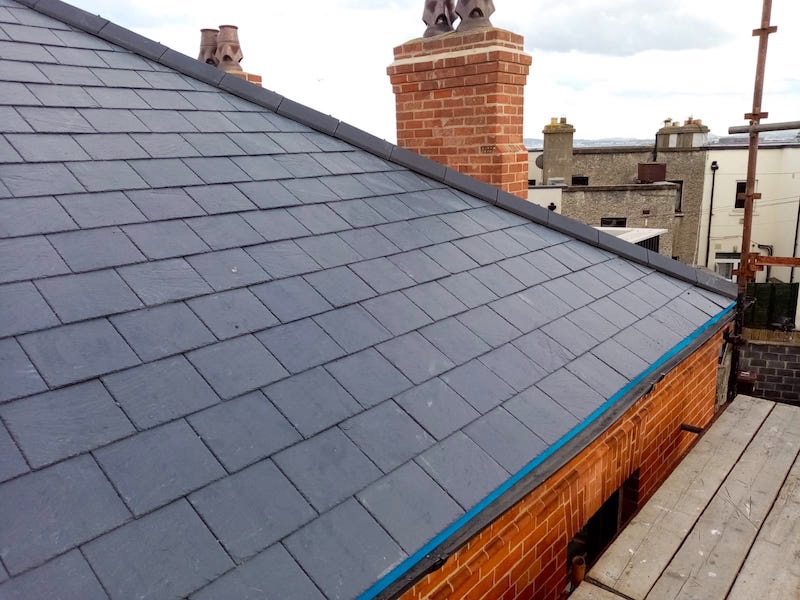 What we do
Flat roofing
Chimney repairs
Copper and lead roofing
Roof maintenance
Commercial roofing
Tile roof
Skylight windows
Emergency roofing
Insurance roof repairs
Slate roofing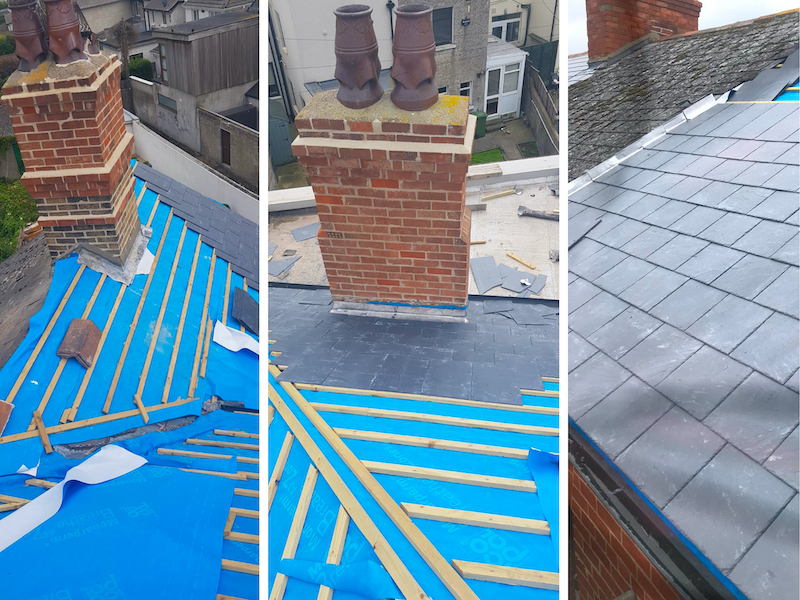 Professional Roof Repairs Clontarf
Irish roofers are one of the leading roof repair contractors so you can rest assured that all repair work will be done to the highest standards. Our experienced roofing team can carry out any type of repair whether it is big or small. Why not give us a call now for a free quote! We will not be beaten on price or on the quality of our exceptional work. Roof repairs are something we have perfected for over 40 years!
Irish Roofers Clontarf
57 Clontarf Rd,
Northside,
Dublin 3,
D03 A7P0
Phone: 087 930 3564

Roof Tile Repairs
We are one of the top roof tiling repair contractors and general roofing experts in Clontarf so you can rest assured every project will be completed to perfection and in a timely manner. When it comes to ridge or slate tile repairs to your home or business, we will deliver only the finest work where possible. All materials we use are the highest quality and will be suitable for all your property needs.
We know emergencies can happen at any time, that is why we offer free 24-hour emergency service. We are also fully insured and registered. Please feel free to contact us with any queries or for a free quote. No job is too big or too small!