Irish Roofers Rathfarnham
Irish Roofers are your local, dependable, and top-of-the-scale roofing contractors in Rathfarnham. With our years of experience in the roofing industry, we have it all to offer you in our exceptional roofing services. Our professional roofers offer commercial, residential, and industrial roofing services throughout the Rathfarnham area. We're also available for emergency call-outs. From new roof builds to minor roof repairs, we as a team dedicate ourselves to every customer. With all new roof builds, you get a 30-year guarantee and for roof repairs, we provide a 10-year guarantee on every project. Our focus is on our high-quality craftsmanship, superior quality materials, and our fine attention to detail.
We aim to meet and exceed your expectations. Irish roofers understand how important it is to finish a project on time, and within budget, all while maintaining high standards of workmanship. We ensure all our roofing projects are managed in an efficient and professional manner. This will minimize any disruption to your property.
Whatever your roofing needs, Irish Roofers have you covered!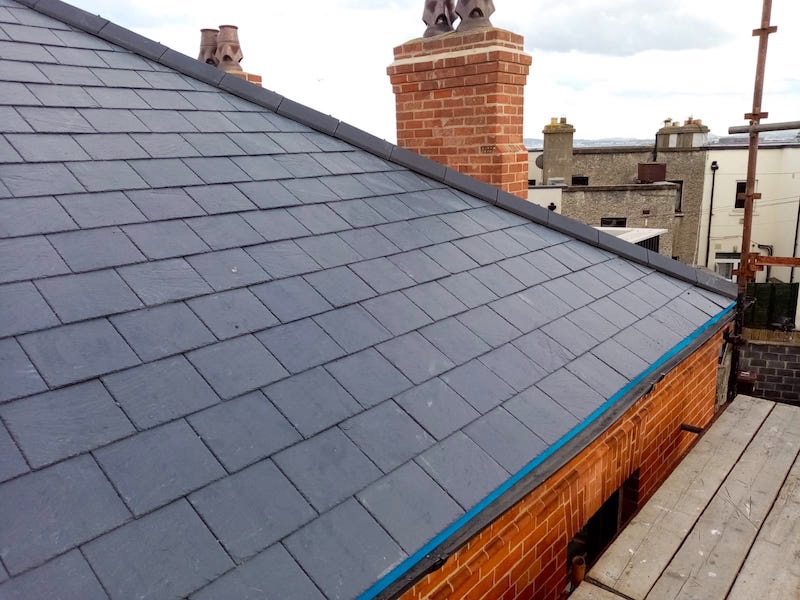 Roofing Services
We specialise in all aspects of roofing which include:
New roofs   
Flat Roofing  
Chimney repairs   
Emergency roofing  
Tile roof   
Commercial Roofing   
Slate roofing   
Copper and lead roofing   
Skylight windows   
Insurance roof repairs   
Maintenance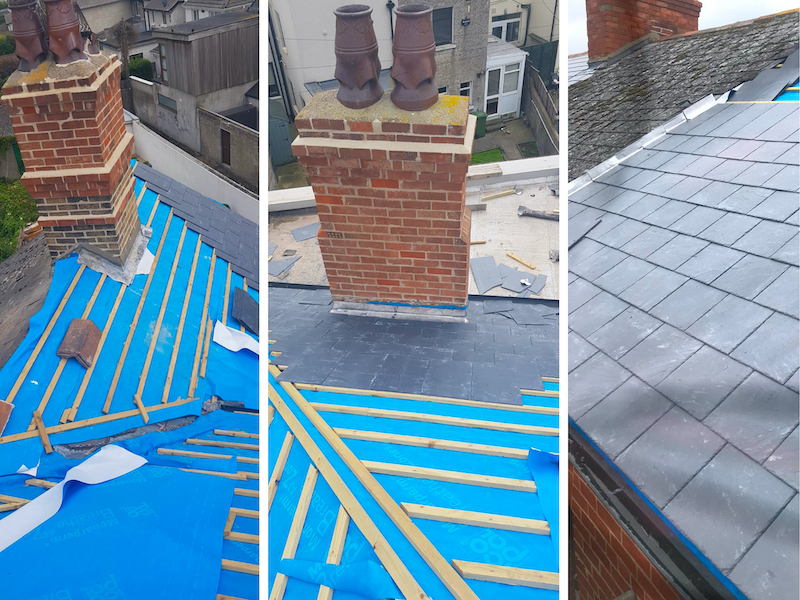 New Roof Installation Rathfarnham
Irish Roofers are experts in new roof installations. We have installed new roofs in homes for over 40 years so with our experience you can count on us to get the job done right. We are reputable, certified, and fully insured to install a new roof on your home. Every project will be completed on budget and on time. Our attention to detail is second to none. Customer satisfaction is hugely important to us.
Emergency Roofing
24-hour emergency roofing repairs in Rathfarnham, Dublin. During periods of harsh weather, it is important to maintain your roof to ensure it is safe. Irish Roofers will ensure the highest quality materials are used on every roofing project, with competitive pricing, quick responses to your roof emergency, and guaranteed quality workmanship. If you require an emergency roof repair, our team is ready to help you, just give us a call!
Irish Roofers Rathfarnham
E2, Nutgrove Office Park,
Meadow Park Avenue,
Dublin 14,
D14W2Y4
Phone: 01 291 0944